RELATED CATEGORIES
Computerized Polygraph > LX4000 Polygraph System > LX4000 Systems
LOGIN
LX4000 POLYGRAPH SYSTEM KIT WITH LAPTOP
Model LX4000-515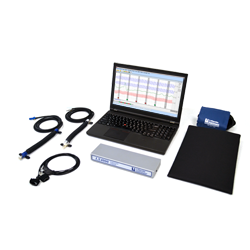 LX4000 Polygraph System Kit
Model LX4000-S
LX4000 Polygraph Kit that includes a Polygraph DAS, LXSoftware, Pneumo Assemblies, Cardio Cuff, Pump Bulb, EDA Assembly, Activity Sensor, and all necessary cabling.

LX4000 Polygraph DAS Upgrade
Model LXUPGRD
Upgrade from existing LX2000 or LX3000 DAS to the LX4000 DAS. Upgrade kit includes LX4000 DAS, LXSoftware, Blue and Silver Pneumographs, EDA Assembly, and an Arm Cuff.