Lafayette Polygraph
Newsletter
We hope that this message finds you well during this time of great difficulty. If there is any way that we can be of service to you, please let us know.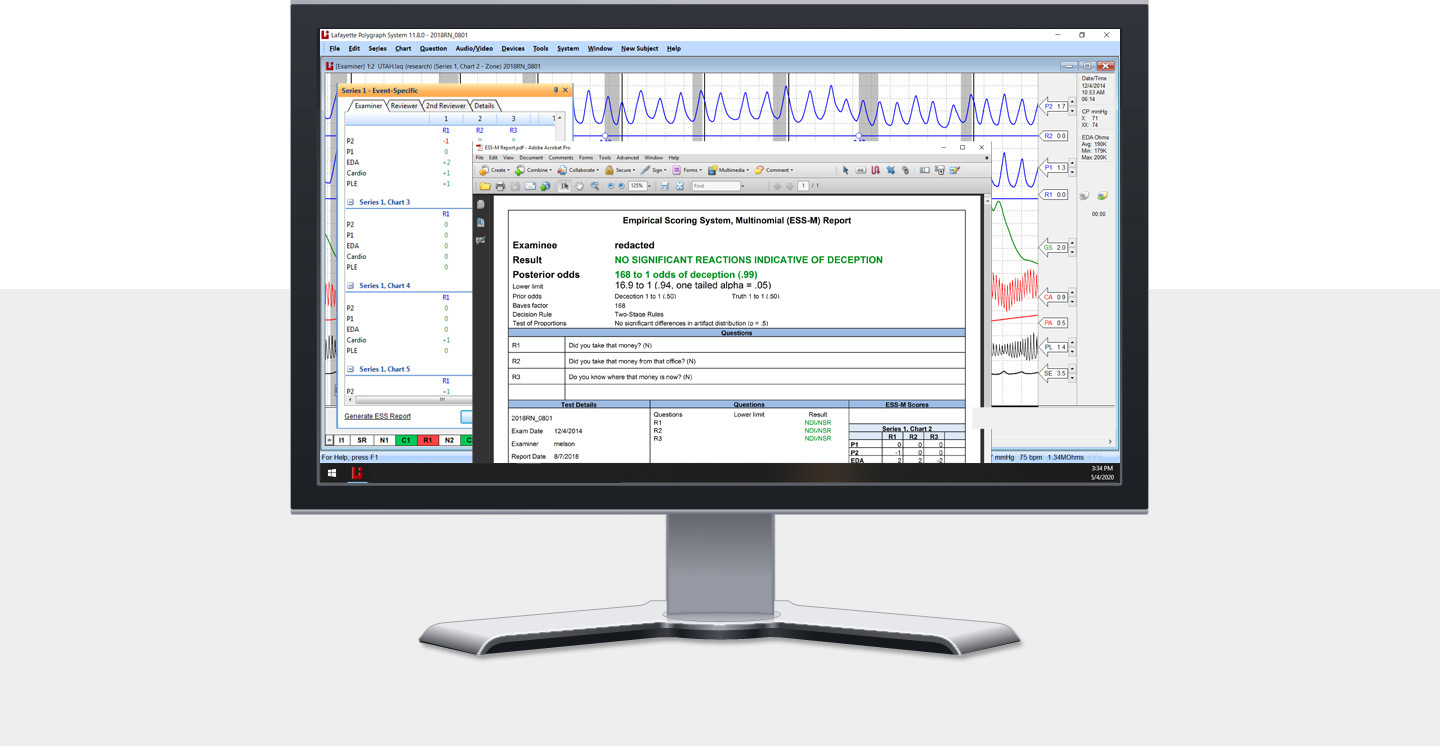 Lafayette Instrument Spring Training Online
Thursday, May 28th, 2020
1:00 - 3:30 PM EST

We are holding a free online training event for those who are missing continuing education training hours due to the pandemic. The training will provide 2 CEH of APA approved training.

Agenda
1:00 - 1:30 Hardware - with cleaning and distancing recommendations
1:30 - 2:30 LXSoftware
2:30 - 3:00 LXEdge Demo
3:00 - 3:30 Additional Q&A
To ensure the most effective training experience, we are limiting the number of participants; reserve your spot today!
Sign up now

PEAK CATC Online Courses
At PEAK, we understand the training difficulties everyone is facing as a result of this pandemic. In response to requests by many associations, we are providing the ability to earn APA approved continuing education hours with an online training option. The menu of topics for this high quality training will continue to expand.

How to Use the Utah CQT
This course provides 8 CEH detailing the usage of the Utah CQT.

How to Use the Directed Lie Screening Test (DLST)
This course provides 8 CEH detailing the usage of the DLST.

How to Use the Acquaintance Test
This course provides 4 CEH detailing the usage of the Acquaintance Test.


Let's get started
PEAK CATC Course Calendar
We are looking forward to being able to see everyone again once the quarantines begin to be lifted. We have adjusted our schedule and added a whole suite of courses for next year. Be sure to check out our updated schedule!

Basic Training Course
PEAK's 400 hour basic training course.
September 8 - November 13, 2020
January 11 - March 19, 2021
May 3 - July 9, 2021
September 7 - November 12, 2021
Advanced Examiner's Course
This course provides 40 CEH.
July 13 - 17, 2020
December 7 - 11, 2020
March 29 - April 2, 2021
July 19 - 23, 2021
December 6 - 10, 2021
PCSOT Course
This course provides 40 CEH.
July 6 - 10, 2020
March 22 - 26, 2021
July 12 - 16, 2021
Get training
Polygraph Trade-up Program
Whether you have Lafayette or competitor's system, your polygraph could be worth up to $2000.00 in credit toward a new LX5000 or LX6.


All the details
Copyright © 2020 Lafayette Instrument Company, Inc.
---
3700 Sagamore Parkway North Lafayette, IN 47904
Phone: (765) 423-1505
info@lafayetteinstrument.com