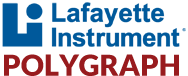 COMPUTERIZED POLYGRAPH FUNCTIONALITY CHECK DEVICE
Model 76740LX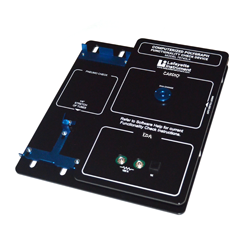 DESCRIPTION
This device is used in conjunction with a Lafayette computerized polygraph and LXSoftware to check the functionality of EDA, Cardio and Pneumograph components. Lafayette Instrument Company recommends performing a Functionality Check when the examiner suspects a functionality problem.
OPTIONAL ACCESSORIES
ELECTRODE ADAPTER FOR 76740LX FUNCTIONALITY CHECK

Model 76740ADP
Used in conjunction with the 76740LX Functionality Check to allow connection of non-snap style EDA assemblies.
Copyright © 2009 - 2020 lafayette Instrument Company. All Rights Reserved.