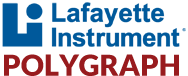 7FT EDA CABLE ONLY FOR LX5000
Model 76643A-5L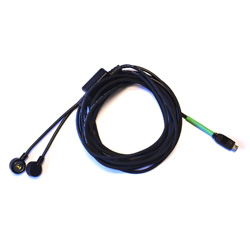 DESCRIPTION
On one end a plug of the ECA Cable connects to the EDA channel. The opposite end of the cable is bifurcated into two cable branches both ending with a snap connector. The two snap connectors snap to either the two stainless steel EDA finger plates or the two EDA disposable snap electrodes, depending on the EDA electrode used by the polygraph examiner.
Designed for use with the LX5000 and LX4000B computerized polygraph systems.
SPECIFICATIONS
Cable with a 2-pin male connector
Color: black
Two (2) snap connectors
Snaps to either stainless steel GSR finger plates or GSR disposable snap electrodes
Copyright © 2009 - 2021 lafayette Instrument Company. All Rights Reserved.