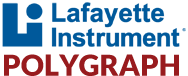 MASSETER HEADSET SYSTEM FOR EXAMINEES
Model 76880HM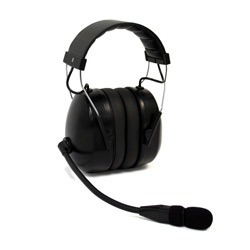 DESCRIPTION
The Masseter Headset System is designed to detect and record movements in the Masseter muscle of the mandibular region during the recording phase of a polygraph examination, sensing activities of the tongue, clenching of teeth, and other jaw-line actions. The Headset is fitted with a highly sensitive transducer that allows for on-screen display of the Masseter muscle activity.
Designed for use in noisy environments - minimizing distraction and startle response for the subject
Passive noise reduction of up to 24 dB
Flexible noise-canceling microphone
Extra soft ear pads for maximum comfort
Single USB connection powers the device and accommodates both the audio and Masseter sensor data
Subject and examiner headsets available
OPTIONAL ACCESSORIES
EXAMINER HEADSET SYSTEM

Model 76880H
The Lafayette Instrument Examiner Headset is meant to be used in conjunction with the Examinee Masseter Headset to facilitate question recording and two-way communication.
SANITARY DISPOSABLE MICROPHONE COVERS, BAG OF 100

Model 76880SC
Small size microphone covers that easy install onto most headset microphones that are 3/4-inch diameter or smaller. Designed to keep microphones clean to and to protect examinees from the spread of germs and other bacteria.
Copyright © 2009 - 2022 lafayette Instrument Company. All Rights Reserved.