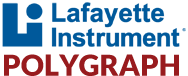 VINYL ADJUSTABLE ARM SUBJECTS CHAIR
Model 76870V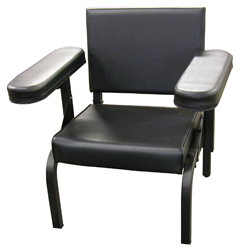 DESCRIPTION
The subject's chair is built to orthopedic standards to ensure proper posture and back support. Adjustable armrests are a one-piece design making this section solid, requiring less hardware. This chair model comes covered completely in black naugahyde. Shipping weight: 115 lbs.
New design allows us to ship the chair unassembled via ground or air shipment instead of via truck in only two boxes. This will save you almost $100 in shipping charges and enable faster delivery.
The chair comes with all the tools that are required and is easily assembled in a matter of a few minutes
SPECIFICATIONS
Chair Dimensions: 31.5"W x 29.6"D x 40.5"H (80 x 75.2 x 102.9 cm)
Seat: 21.00" Wide x 19.00" Deep (640.1 x 579.1 cm)
Capacity: 500 lbs (226.8 kg)
Shipping weight: 115 lbs (52.2 kg)
Copyright © 2009 - 2021 lafayette Instrument Company. All Rights Reserved.